Beenie Man disses Popcaan again using one of Alkaline's infamous lines.
The dancehall king drops a new diss track "Mine How U a Pass Yuh Place" aimed squarely at Popcaan and his crew and it seems like the Doc might want to team up with Alkaline for a joint diss track. At the beginning of last year, Alka released a gritty diss track titled "Microwave" that shook the Unruly camp. Popcaan never responded to that diss track and the Vendetta deejay dropped a follow-up and still didn't get a response.
Now Beenie Man is using the same microwave line to diss Popcaan in his new diss track. As if that's not enough, Beenie doubled down on telling Poppy about his mother, in reminiscence to the infamous leaked video of him disrespecting the dancehall deejay and his mother Ms. Rhona. The dancehall legend got hammered for it on social media and the Unruly Boss took a few shots at him over it.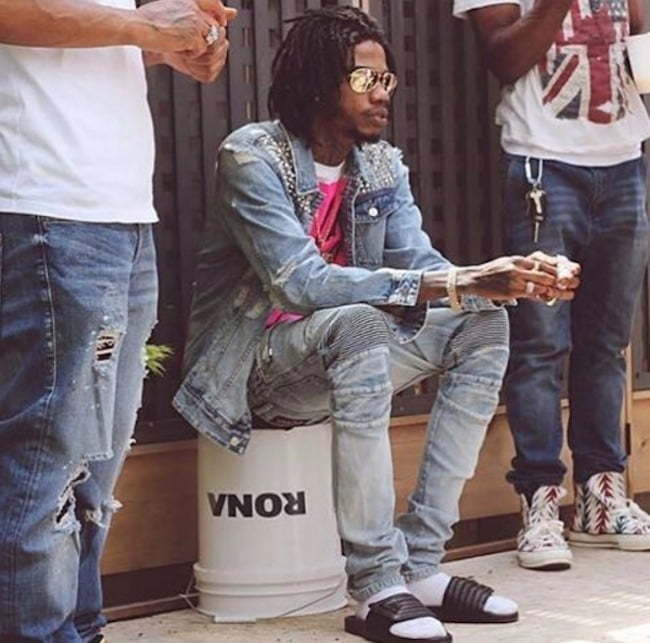 "Me bloodclaat unnu really want to do this? / Go s**k your man mother," Beenie Man said in the intro before adding, "Microwave never make when man a boil corn / When man a buss corn people life gone / Tell just born young bird no know storm."
The diss track was produced by Seanizzle on the new 13th Friday Riddim. "Pu**y you can't win tha war ya dog so why try / Every Killy Killy dead anytime we drive by / Shot in a yo face cook skin fry eye / Every bullet connect like free WiFi," Beenie spits.