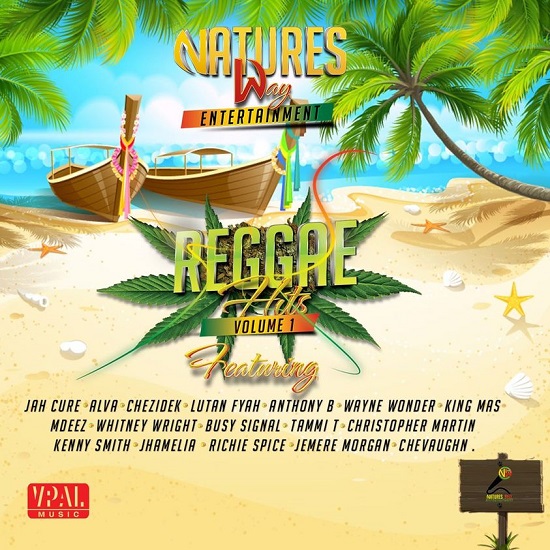 Lovers rock of the sweetest order is here again courtesy of the Nature's Way Entertainment record label which released its Reggae Hits Vol. 1 album on Friday September 23 through VPAL, a subsidiary of VP Records.
Producer Garfield Cowan and his artistes deliver the goods on this 19-song set which has a number of dance jams like Wayne Wonder's Let Me Love You Tonight and Wake Up by Jah Cure.Those were hit tracks on the hot Sweet Personality riddim five years ago, and their remixes pack enough punch to keep rocking the dancefloor.Reggae Hits, Vol1 also features tracks from Richie Spice and Lutan Fyah, Busy Signal,Christopher Martin,Alva, as well as King Mas and Jemere Morgan, son of Gramps Morgan of Morgan Heritage.
Free Up the Grades by King Mas out of Boston and Jemere Morgan is a salute to the good herb, that is bound to get those lighters, and spliffs, flashing all night.
So, go out get your copy of Reggae Hits Vol. 1. https://smarturl.it/ReggaeHitsVol.1NWE